The natural guide to skincare antioxidants
The natural guide to skincare antioxidants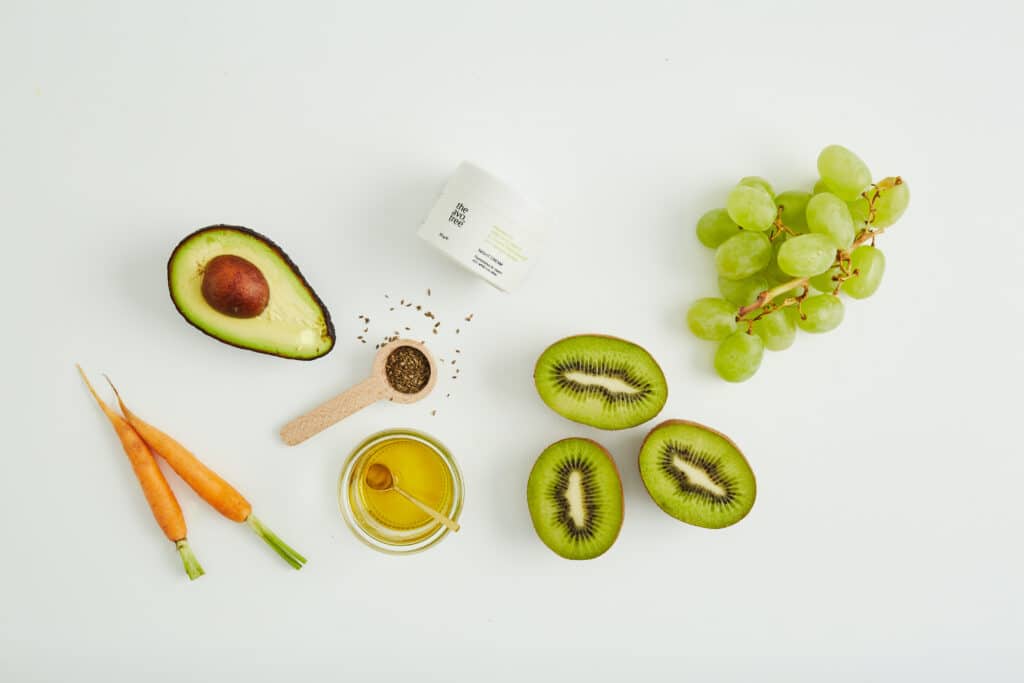 Antioxidants are the most potent player in the skincare game.
Not only do they fight free radicals—the number one skin-aging agent—promoting brighter, more vibrant skin, but they also help to smooth fine lines and wrinkles and keep skin looking fresh and dewy all day long.
The benefits of antioxidants for the skin
Dermatologists have heralded antioxidants as the "fountain of youth for skin", and it's little wonder why. Antioxidants are compounds that inhibit oxidation, a chemical reaction caused by free radicals and environmental aggressors like UV and pollution.
Antioxidants work to repair the skin by fighting the process of oxidation, reducing inflammation and correcting visible damage.
And the best part? Antioxidants can be sourced from natural ingredients, making it easier than ever to fight free radicals and aging naturally.
Antioxidant-rich skincare ingredients
Avocado oil
Avocados are a rich source of antioxidants, and dermatologists have long loved the oil of the fruit as a tonic for the skin. Avocado oil is a fatty-acid emollient and is the most moisturising of all oils. It's no surprise that it's the star ingredient in each of the products in The Avo Tree Skin range. For maximum antioxidant benefits, make sure to source unrefined, cold-pressed avocado oil.
Pear
Pear is rich in Vitamin C, also known as L-absorbic acid, a highly effective antioxidant known to improve the appearance of aging skin with prolonged use. It plays a significant role in the reduction of photo-damage caused by harmful UVB rays. The powerful natural antioxidants in pear have the potency to mop up free radicals and minimise skin cell damage. Pear also encourages skin toning, leaving skin feeling and looking fresh all day long.
Prevent cell damage with pear in our Face Oil. 
Blackcurrant
Blackcurrants are known to have more antioxidants than any other berry. Naturally enriched with antioxidants flavonoids and anthocyanins (which give berries their dark colour), blackcurrants have exceptionally potent antioxidant activity as well as other health-promoting qualities. They also carry Vitamin C, another impressive antioxidant-rich ingredient known to fight free radicals and slow the process of aging.
Brighten and energise skin with blackcurrant in our Face Oil.
Avocado seed
Avocado seeds are rich in potent antioxidants and phytochemicals and have a natural antibacterial effect that helps dissolve impurities and excess oil, leaving the skin feeling fresh and healthy for a brighter, more refined complexion. The antibacterial properties in avocado seeds help to fight acne and neutralise different microorganisms.
Buff away dead skin cells and dissolve impurities with the avocado seeds in our Exfoliant.
Grape seed oil
Grape seed oil contains skin-supportive nutrients like vitamin E, a fat-soluble antioxidant and our strongest defence against free radicals. Vitamin E's antioxidant properties protect the skin from various UV effects by acting as a free radical scavenger. This incredible oil is also rich in proanthocyanidin, a strong flavenoid with potent antioxidant activity. This powerful active helps reduce hyperpigmentation and control the skin's inflammatory system, which may help reduce the redness and soreness of acne, eczema and rosacea.
Brighten and firm delicate under eyes with grape seed oil in our Eye Cream.
Elderberry
Infused with innate anti-aging and free-radical-fighting properties, the potent antioxidants in elderberries keep your skin looking fresh and radiant for longer. Elderberry is naturally enriched with flavonoids and anthocyanins which deliver powerful protection against free radicals while boasting skin-soothing effects thanks to naturally occurring anti-inflammatory and antiviral properties.
Renew moisture and fight free radicals with elderberry in our Cream Cleanser.
Manuka honey
New Zealand manuka honey has long been touted for its strong antioxidant properties, providing higher antioxidant-rich properties when compared to other varieties of honey. Manuka honey's antibacterial properties sweep away dead cells and deeply clean the skin, while the anti-inflammatory and anti-viral benefits prevent blemishes while calming and soothing skin.
Fight blemishes naturally with manuka honey in our Cream Cleanser.