Essential fatty acids and the benefits of avocado oil for skin
Essential fatty acids and the benefits of avocado oil for skin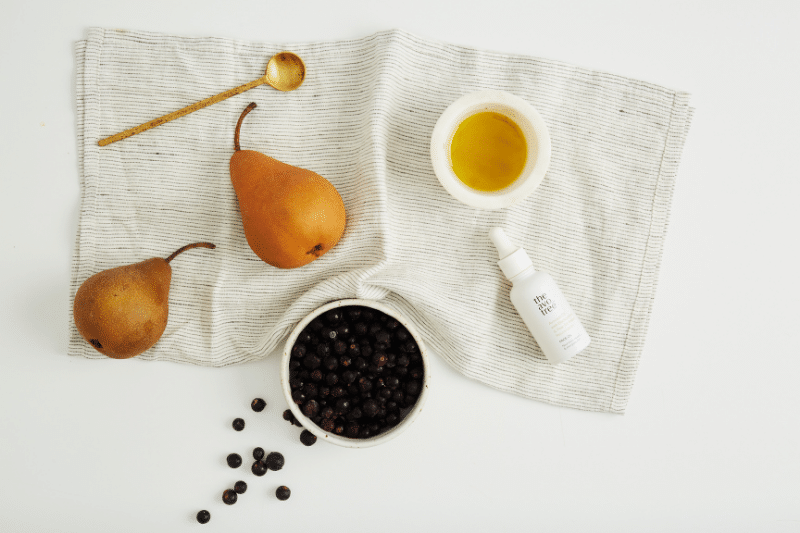 The benefits of avocado oil for skin are endless, but you already know this. You're no novice when it comes to skin health. You know your oils from your creams, your dry skin from your oily skin, your SPFs from your BHAs.
But what's perhaps less well known is the slew of beauty benefits hidden inside the properties of essential fatty acids and the role they play in our skin health.
Unlock the benefits of avocado oil for skin and discover why you should make essential fatty acids part of your everyday skincare routine.
What are essential fatty acids?
Fatty acids are fats that can't be naturally produced by the body, and yet play a vital role in our overall health and wellbeing. There are many different types of fatty acids, but the fats identified as being essential for humans are alpha-linolenic acid (AKA omega-3) and linoleic acid (AKA omega-6).
Why are essential fatty acids important?
Studies have shown that increasing the intake of omega-3s and omega-6s can improve our overall health, assist in treating certain diseases, improve our body composition, as well as mental and physical performance. When it comes to our skin health, essential fatty acids (or EFAs) make up the basic elements of our skin's surface layer and help to produce a natural oil barrier—essential for hydrated, smooth, healthier-looking skin.
The benefits of avocado oil for skin
Composed of more than 60% of monounsaturated fats, avocado oil contains omega-3, omega-6, and a high level of omega-9. Omega-9, or oleic acid, promotes collagen production, which helps to generate new skin cells. This accelerates the skin's natural healing processes to assist with the reduction of fine lines, wrinkles, and sun damage, leaving the skin with a plump, hydrated look and feel. A 2015 study also found that creams consisting of avocado oils had positive microbial effects.
Some of the powerful benefits of avocado oil for skin include:
Moisturises and nourishes dry or cracked skin
Improved hydration
Protection from environmental damage
A glowing, more dewy complexion
Relieves inflammation
Prevents and treats acne
Accelerates wound healing
Treats sunburned skin
Reduces signs of aging
Which products contain essential fatty acids?
Avocado oil is the building block to our entire skincare range. We've combined the goodness of cold-pressed extra virgin avocado oil with a selection of the best natural ingredients to create a range of products that work with your skin's natural properties to nourish, protect, and heal.
Related: Avocado oil: the science behind this miracle oil for skin