7 powerful ways to lock in moisture for all skin types
7 powerful ways to lock in moisture for all skin types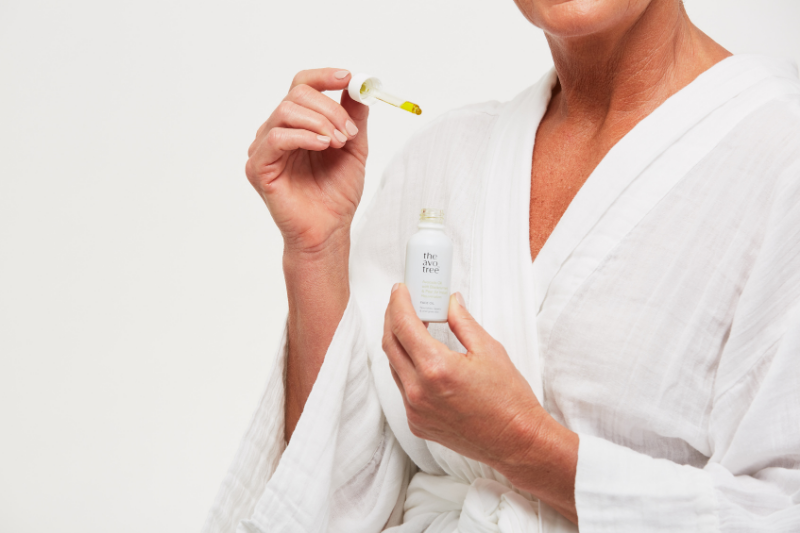 Whether you have oily, dry, or combination skin, keeping it clear and hydrated should be at the very top of your daily skincare to-do's. Hydrated skin not only helps us keep acne at bay, adding to a healthier complexion, it also reduces fine lines and wrinkles, owing to a more youthful, daylong glow.
Many of us lather ourselves in lotions and creams, only to have that instant feeling of hydrating replaced with either excessive dryness or unruly oiliness. Left scratching our heads, we're forced to ponder—where is the Goldilocks zone? How many products do I need to use to lock in moisture and experience silky, hydrated skin all day long?
Here, we take the mystery out of skin hydration and break it down by skin type.
Related: Learn how to determine your skin type 
Oily skin
Oily skin is defined by the excess of sebum, an oily, waxy substance produced by our body's sebaceous glands. The key to our very own natural oils, sebum coats, moisturises, and protects our skin. Sounds harmless enough, but an overproduction of it can lead to breakouts, enlarged pores, and blackheads around the forehead, nose, and chin area (the T-zone). This is a sign of unbalanced skin.
How to lock in moisture for oily skin
A common mistake in the care for oily skin is to over-cleanse, stripping our skin of its natural oils and throwing them off balance. With the dryness and absence of oil, our skin starts pumping out even more oil to compensate, triggering further excess in oil production. The best defense is to use products that work alongside your skin's natural oils, with balancing and moisturising properties.
Best products for oily skin
Cream Cleanser — Avocado Oil with Elderberry & Manuka Honey
This gentle, plant-based cream cleanser works to purify and restore skin of its natural moisture without stripping it of its natural hydrators.
Day Cream — Avocado Oil with Cucumber & Aloe Vera
Non-greasy and highly absorbent, this nourishing day cream harnesses the power of aloe vera to lock in all-day moisture.
Dry skin
People with dry skin tend to experience tightness, redness, and visible lines. This is primarily due to a lack of the skin's outer layer to maintain stable moisture levels. When the weather is cold or dry, it's not uncommon to experience dry, flaky skin on your face and neck. It's also common to experience dryness as we get older and our body's stop producing sebum, leading to increased water loss.
How to lock in moisture for dry skin
Using nourishing, hydrating products that leave the skin feeling deeply hydrated is key, but the trick is to not overdo it. Daily exfoliation is essential for sloughing away dead skin cells whilst helping to rebalance the skin's natural oils, while a light day cream can help to restore your skin's natural hydration balance.
Best products for dry skin
Facial Exfoliant — Avocado Oil with Kiwifruit & Ground Avocado Seed
With ground avocado seed to lift away dead skin cells, this gentle exfoliant harnesses the power of avocado oil to revive and nourish new skin beneath, while vitamin C-rich kiwifruit works to help balance your skin's pH levels.
Night Cream — Avocado Oil with Carrot Seed Oil & Vinanza Performance Plus®
Intensely rejuvinating, this replenishing night cream boosts collagen and enhances your skin's renewal processes while you sleep to help promote hydration and youthfulness. With Vinanza Performance Plus®, scientifically proven to improve moisture and reduce redness.
Combination skin
Combination skin is defined as dry or normal in some areas and oily in others, such as the T-zone. People with combination skin can experience fluctuations in the levels of oils in their skin throughout the seasons. Typically, combination skin is characterised by dry skin on the cheeks, with excessive oil and shine in other areas.
How to lock in moisture for combination skin
It can be tricky to strike the right balance with combination skin. Go too far with the face creams and oils and you'll set your skin's natural oils off balance, while too little can lead to dryness. You'll want to focus on products that improve your skin's hydration and radiance, while balancing excess shine. Face oils work wonders here, with a pea-sized amount dabbed on after cleansing to set hydration levels for the day straight.
Best products for combination skin
Cream Cleanser — Avocado Oil with Elderberry & Manuka Honey
This gentle cleanser cleans is infused with moisture-balancing properties of Manuka honey and purifies while renewing moisture and radiance, sweeping away makeup and impurities without stripping the skin of its natural hydrators.
Face Oil — Avocado Oil with Blackcurrant & Pear Extracts
Soothing blackcurrant works to prevent cell damage while brightening, leaving you with a healthy, energised complexion, while nutrient-rich avocado oil and pear join forces to help repair scars and reduce fine lines.