Avocado for baby—3 easy ways (4+ months)
Avocado for baby—3 easy ways (4+ months)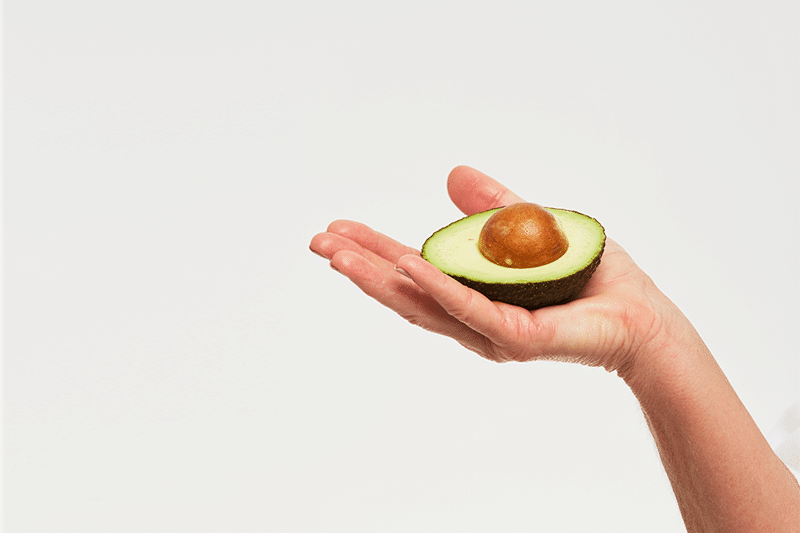 Great for picky little eaters, avocado is the perfect first food for baby. With an impressive lineup of healthy fats that help your baby's brain grow, avocados are easy to prepare and even easier for little mouths to consume.
Learn how to prepare avocado for baby in three deliciously simple ways and get baby started off on the world's best (ahem, in our humble opinion) superfood early.
What makes avocado for baby food so great?
According to a recent study, avocados are among the best first food for babies as they provide an ideal source of calories and nutrients to meet the increasing energy and growth demands of weaning infants and toddlers.
Healthy fats for growth – Avocados contain monosaturated fatty acids, which help baby grow and stay healthy. You could feed your baby avocado every day without worrying about them putting on unnecessary weight.
Gross motor skills – One avocado has more potassium than a banana, which is essential for the healthy functioning and development of the skeletal muscles. The health of these muscles determines the progress of your little one's gross motor skills.
Immunity-boosting – Avocados are rich in antioxidants, which help protect your baby's eyes from degenerative effects of the UV rays from sunlight.
Maintains a healthy nervous system – The folic acid (or folate/vitamin B9) in avocados is essential for the development of your child's nervous system, including the cognitive abilities of the brain. Avocado acts as a kind of nervous system tonic for baby.
Avocado is suitable to start serving your little one from 4-6 months. It can be served pureed, smashed, sliced, or whipped up with banana. We've whipped up some deliciously simple ways to serve avocado for baby.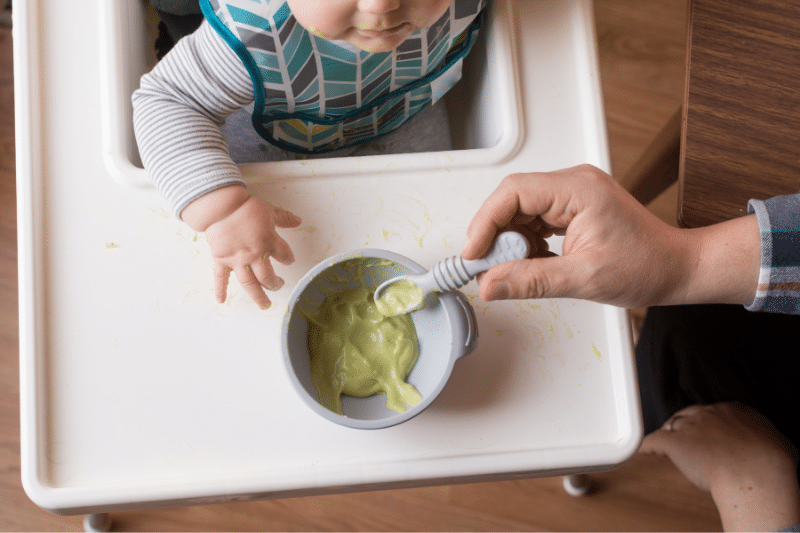 1. Banana & Avocado Purée
This subtly sweet and creamy purée can be made with yogurt for an extra boost of protein. With nutrient-rich avocado and banana, this weaning combination is sure to be a hit with your little one.
Step 1 – Halve an avocado, remove the stone, and scoop out the pulp. Put into baby's bowl.
Step 2 – Add half of a ripe banana and mash together with the half avocado.
Step 3 – If your baby is already used to purées, you may want to keep this a chunkier consistency.
Step 4 – If you're introducing baby to protein, stir through the yogurt. Serve straight away.
Recipe courtesy of BBC Good Food
2. Pear & Avocado Purée
Pears are high in potassium, fibre, vitamin C and folate, making it a great first food for baby. It also has no sodium, cholesterol or saturated fats—win!
Step 1 – Slice out the pulp of a whole avocado. Chop one pear into small pieces.
Step 2 – Transfer the avocado and pear into a blender, add 1-2 cups of water and blend.
Step 3 – Add more avocado pulp to thicken or more water to thin it until you reach the desired consistency for your baby.
Recipe courtesy of Mom Junction
3. Pea & Avocado Dip
Step 1 – Scoop out the flesh of one avocado into a bowl and mash with a fork until smooth
Step 2 – Add half a cup of mashed or pureed peas and a handful of chopped mint
Step 3 – Serve with pitta fingers, toast fingers, or cooked veggie sticks
Recipe courtesy of Ellas Kitchen