The fruit's falling from the Loyaltree—and it's going straight into your devout pockets. You're our numero uno, so we've put together a little something to say thank you. The Loyaltree Club rewards avo lovers simply by eating more avocados or referring a fellow avo lover!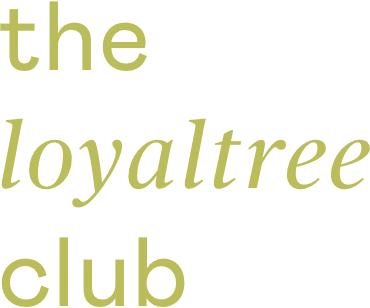 Refer fellow avo lovers to earn rewards!
The Loyaltree Club just got even better. Now you can earn rewards every time you tell your avo-loving friends about Aotearoa's freshest avocados, skincare and tea.
Know an avo lover? Give them $15 off The Avo Tree and when they make their first purchase, you'll get $15 off* to spend on anything you like, no minimum purchase order.
How it works:
1. Click below to get your unique referral link
2. Share your link with your friends to give them $15 off
3. Once your friend buys, you'll get rewarded with $15 off* your next purchase!
The more friends you refer, the more rewards you'll earn, so start spreading the guac, avo lover!
Earn Loyaltree dollars by purchasing avos, skincare or tea.
No complicated points formula – we're keeping
this all hass free.
Every $20 you spend = $1 you earn in your
Loyaltree Account to spend on whatever you'd
like from The Avo Tree on your next order!
We automatically apply this to all accounts so
you don't need to do anything to start earning
today… shop away and watch the (avo)
dollars roll in!
You can pop over to your Account page at any
time to see how many Loyaltree dollars you have.
Save them up* or spend them as you make them,
the choice is yours!
Please note: When checking out as a guest you are 
unable to accumulate dollars – please make an Avo 
Tree account to earn Loyaltree dollars. *Loyaltree
dollars expire after 9 months. Read full T&C's for
more information.