5 ways to buy natural, sustainable skincare
5 ways to buy natural, sustainable skincare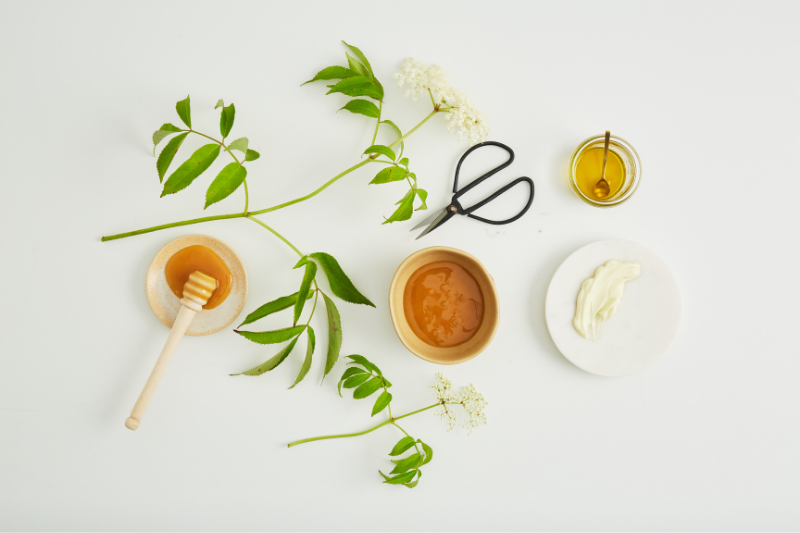 Shopping for natural, sustainable skincare doesn't need to cost the earth. We only need to look in our own backyard for nourishing, ethically-sourced products for our skin.
Say goodbye to synthetic chemicals and animal testing and hello to natural, New Zealand-made nourishment with these 5 tips on how to buy natural, sustainable skincare.
1. Know your ingredients
When it comes to choosing natural ingredients for your body's largest organ, there's one simple question to ask yourself: would you eat it? Our skin absorbs what we put on it, so it's important to choose ingredients that work naturally to enhance the texture, performance, and overall health of our skin.
Plant-based ingredients like manuka honey, carrot seed oil, and aloe vera contain powerful nutrients that work to naturally nourish the skin—and we've all heard of them. Read the label carefully and if there's anything you don't recognise, be sure to look them up on a credible cosmetics ingredients database.
2. Check for microbeads
Plastics and microbeads find their way from your scrubs and exfoliators into waterways and can end up doing serious damage to our oceans. Clouds of these tiny plastics settle on river beds and ocean floors. This has a damaging effect on marine life, making them an unsustainable choice for skincare.
Look for natural exfoliants like the crushed avocado seeds we've used in our natural Exfoliant. Naturally buff away dead skin cells, without harming our ocean life.
3. Look for cruelty-free
In 2015, New Zealand introduced a ban on animal testing of cosmetics, meaning all cosmetic products made within Aotearoa must be produced without animal testing. Products made overseas may still have been tested on animals, so buying New Zealand-made skincare is one of the safest ways to guarantee you're buying cruelty-free.
The Avo Tree is against animal testing and is committed to being a cruelty-free* skincare brand. We never test our ingredients, prototypes, or finished products on animals and we ensure our suppliers uphold equal values and policies.
4. Shop recyclable and renewable packaging
One of the best ways to shop for sustainable skincare is to look for recyclable packaging or containers made from renewable sources. At The Avo Tree, sustainably-sourced packaging is important to us, which is why the pots for our Day Cream and Night Cream are made from 100% renewable sugarcane.
Each and every one of our skincare containers are recyclable, making The Avo Tree Skin a perfect way to shop for sustainable skincare.
5. Buy New Zealand-made skincare
The environmental impact of shopping local is immeasurable. Buying products from overseas means supporting the shipment and transport of that product, an industry with a large environmental footprint.
New Zealand is ranked 10th in the world for environmental sustainability measures. When you buy New Zealand-made, not only is transport significantly reduced, but you can be confident that world-class environmental standards were adhered to during its production.
Shop natural, sustainable skincare
Browse our range of natural, sustainable skincare made right here in Aotearoa. Plant-based, avocado oil-based, and vegan*, experience more nourishment with less harmful ingredients for dewy, glowing skin the natural way.
*Eye Cream and Cream Cleanser contain bee bi-products.